Learn To Play Flute With YounkerActivityHub Online Flute Classes
Younker's online flute classes include opportunities to learn and perform simple pieces. Both solo and ensemble playing is encouraged.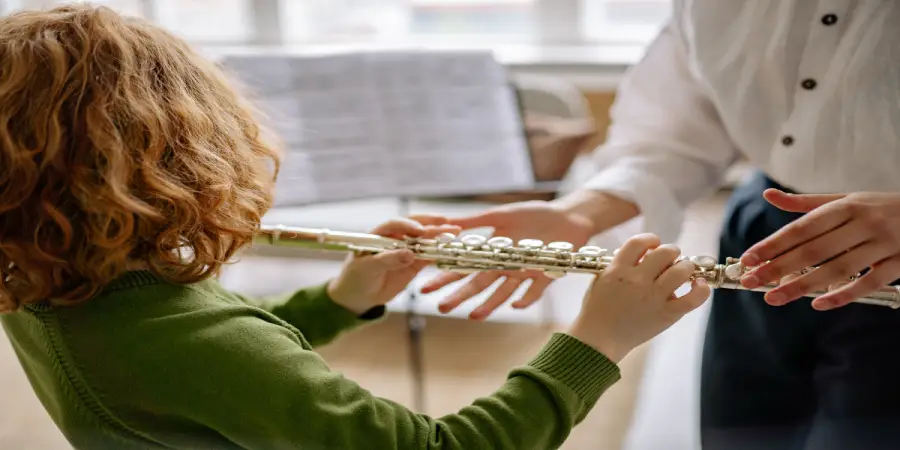 Taking up a new musical instrument can be an enriching experience at any age. The flute is an excellent option for beginners exploring the joy of making music. Its mellow, beautiful tone makes it a pleasing instrument to learn and listen to.
The Younker Activity Hub flute classes in Pune offer introductory classes that provide a fun, engaging way for students of all ages to start learning this classic wind instrument.
Getting Started with Flute Fundamentals
Younker's introductory flute classes are designed to teach the basics in a relaxed, encouraging environment. The first lessons focus on properly holding the instrument, forming an embouchure (mouth position), producing the first notes, and tips for proper breathing techniques.
Students are given ample time to get comfortable with the physicality of playing the flute before diving too deeply into reading music and fingering. Proper posture and hand position are emphasized immediately to prevent bad habits that could hinder progress later.
Holding the flute correctly stabilizes it and allows proper fingering. The flute should be held at an angle in front of the body with both hands in a balanced, relaxed grip.
Embouchure involves shaping the lips to direct air into the mouthpiece. To produce clear notes, beginners learn to form the proper mouth shape and aperture size.
Breathing techniques like diaphragmatic breathing allow students to control their air stream and play with a good tone.
Building Skills Step-by-Step
Once the basics are covered, Younker's classes advance step-by-step through the foundational flute skills every player needs. Music reading is introduced gradually, with simple songs that students play immediately.
Fingerings are practiced starting with the notes of the C major scale. As students gain experience, pieces incorporate more complex rhythms, additional notes/scales, and techniques like articulation and phrasing. Practice strategies and tips are also provided to help students progress outside class time.
Note-reading skills are built incrementally using simple sheet music. Students learn the staff, clefs, note values, time signatures, and other musical symbols.
Dexterity and coordination are improved through scales and exercises. New notes are added one at a time.
Articulation techniques like slurring, tonguing, and staccato expand the expressive possibilities.
Phrasing and musicianship are developed as students learn to shape melodies.
Performing Pieces & Having Fun
One of the best motivations for continued learning is being able to play fun, familiar tunes. Younker's online flute classes include opportunities to learn and perform simple pieces. Both solo and ensemble playing is encouraged.
As students advance, they can showcase what they've learned at seasonal recitals. The ability to make music together and produce a good sound on the flute brings a great sense of enjoyment and accomplishment.
Flute ensembles also provide social opportunities to make music with classmates. Duets, trios, and larger groups allow students to follow a part harmoniously. Flute ensembles are great preparation for those interested in joining a band or orchestra.
An Exciting New Adventure in Music
Learning the flute is a fun adventure for students of all ages, whether you've never played an instrument before or want to expand your musical horizons. With Younker's engaging, step-by-step classes, you'll gain a solid foundation of skills and enjoy making music on this beautiful instrument.
The instructors provide a supportive environment where students feel empowered to progress week-to-week. If you've considered taking the flute, now is the perfect time to try it!